Our Studios
At The Nate, we wanted to let our existing residents and prospective residents know what we are doing during the ever-evolving COVID-19 outbreak.
Your safety is incredibly important to us and if you have any questions as someone either living with us or looking to live with us, please email us at hello@livethenate.com.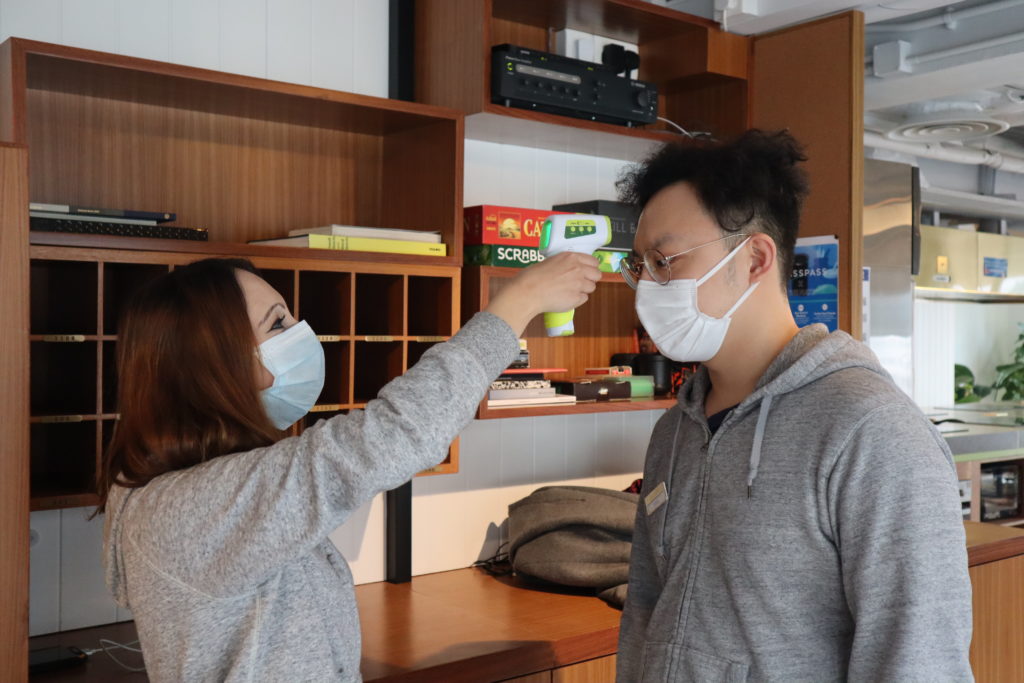 For every visitor, they have to: 
Get their body temperature check upon arrival
Wear a mask when they enter the building

Fill in the Health Declaration Form  
For every new resident, they have to: 
Fill in the Health Declaration Form  

Inform our CS team if they have any plans to travel outside Hong Kong
Please check out our 360-degree views on https://livethenate.com/studios/
For all existing residents: 
All employees, visitors, and outside contractors are required to wear a face mask in all public area / common area of the building.

CS team has additional masks on-site should visitors not have access to them. 

All residents to wear masks in the private common areas except eating or drinking 

All employees or outside contractors or visitors need to take a temperature check before starting work to ensure they do not have a fever or any other form of illness.
Ongoing disinfection and cleaning of public areas are conducted by our housekeeping team.  The housekeeping team is conducting daily disinfection and cleaning once every hour for public areas, inside the lift and disinfectant carpet in the lobby. 
A disinfectant doormat is placed at the lobby entrance which our housekeeping team disinfects with bleach 3 times a day.

All residents are required to inform our Customer Service team if they will be travelling out and of and returning back to Hong Kong. 

After checking the body temperature, they can feel free to use the hand sanitizer placed in the communal area.
8. On each floor, we have a Sharp Air Purifier which is a Plasmacluster Ion Generating Unit which produces a high density of Plasmacluster ion and can inactivate 99.9% airborne viruses, bacteria and allergens. It can also suppress the growth of mold and remove odour. 
9. Additional alcohol hand sanitizers will be provided on each floor by the common washbasin in the corridor.
10. The Nate also uses multi-split type air conditioners and not a centralised air con system which means that the ductwork is not connected from one studio to another and helps to reduce the internal spread of any viruses.