Our Studios
Serviced Studios
Our building on the corner of Nathan Road & Hillwood Road in Tsim Sha Tsui has 71 serviced studios with five different studio types to choose from. The monthly rent is all-inclusive of utilities, housekeeping, linen change and a whole host of added benefits. We hope to Welcome you soon!
What Makes The Nate
Furnished & serviced
Always comfortable, furnished, stylish, safe and clean. You'll feel instantly at home the second you move into one of our serviced studios in Hong Kong.
Short term or long term?
Doesn't matter! The Nate offers flexible studios for rent, minimum commitment of 1 month. Move in any time by booking for your serviced studio online.
Conveniently located
The Nate is located in Tsim Sha Tsui, Kowloon. The ultimate shoppers' paradise, foodie haven and home to some of Hong Kong's major attractions. Quick access to the Tsim Sha Tsui or Jordan MTR means you can get to Admiralty and Central in 10 minutes.
The Good Stuff
All-inclusive —
No hidden costs
The Nate will take care of your bills so you don't have to: WiFi, water and electricity are all-inclusive! Each studio is serviced: our friendly house keeping staff will clean your studio three times a week and change your linens once a week.
Housekeeping & Linen change
Like having your bed made for you: we have you covered, with our friendly housekeepers making up your studio three times a week.
Safe box + Fridge
Keep your food cool and your money safe.
Safe box + Fridge
Keep your food cool and your money safe.
4 Fluffy Pillows
Need we say more? Sleep tight.
Private Bathrooms
Shower at your own pace.
Air Purifier
Breathe freely and harmlessly.
Full Kitchen
Our communal area consists of a full kitchen with appliances and cookbooks!
What's Around
Nathan Road
Location is everything and everything is great about where The Nate is at. Conveniently located on Nathan Road with an array of restaurants and bars near by. The MTR will take you to Central within 10 minutes, and of course Kowloon Park is right around the corner if you ever want to step away from the city.
Testimonials
Testimonials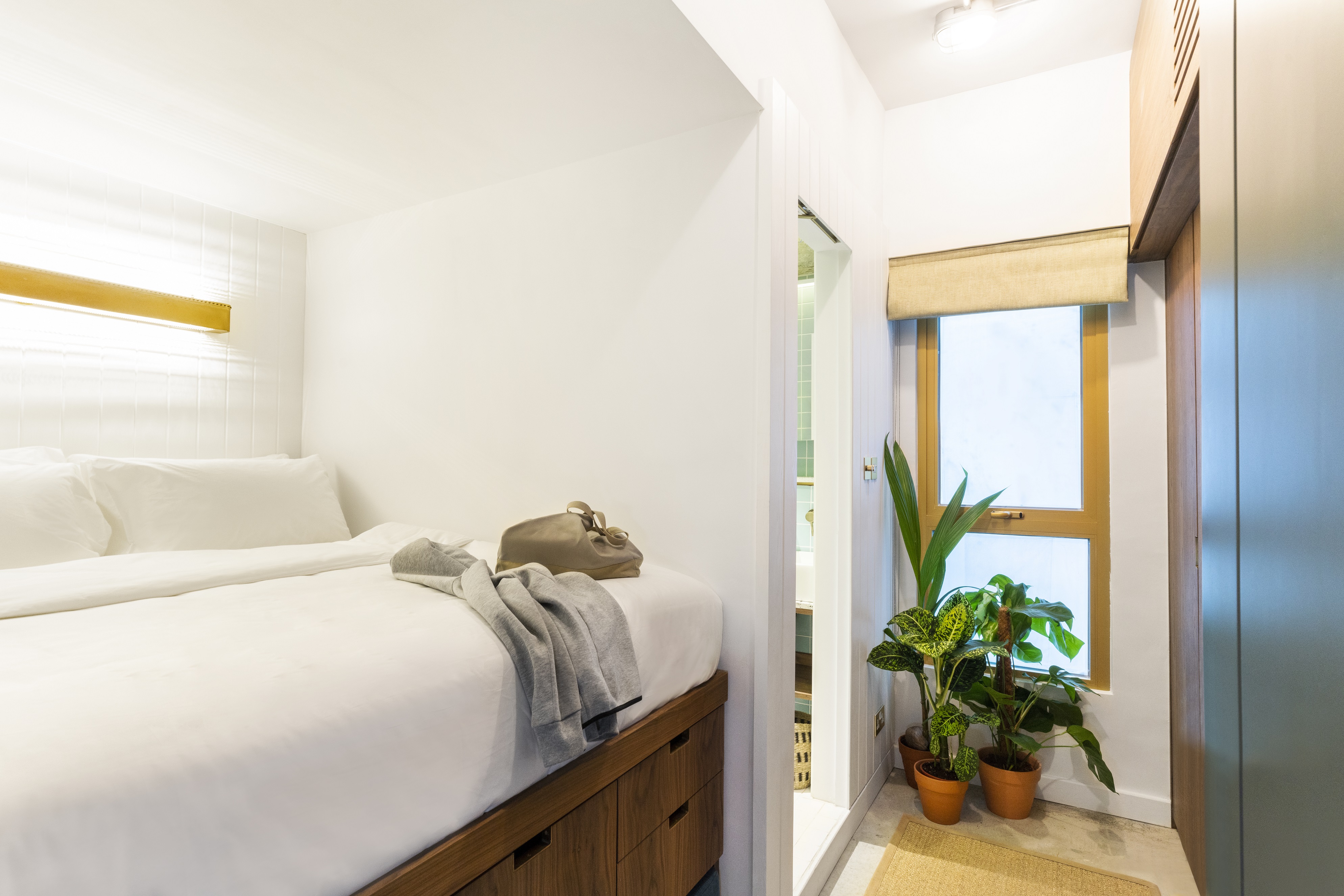 All I can say is "wow"! The Nate is a truly awesome experience from a serviced flat. I chose The Nate for three reasons, primarily - value for the market, great design, and opportunity to network in the shared spaces. I got more than I paid for.
Kristopher Jordan
Education Professional
The Nate is a really suitable place for newcomers to start your life in Hong Kong because there is a family-like community and nicely designed rooms and spaces which makes you feel comfortable enough.When you want to be blended into the society of Hong Kong, connection with people is the key to make you feel like home.
Shohei Miyajima
Retail Professional