The Nate Retail Podium
- Conveniently located at the intersection of Nathan Road & Hillwood Road
- Can rent as whole podium or floor by floor
- Exclusive lift for the podium
- Floor to ceiling windows on each floor
- Double side frontage
- Prominent street signage
- Access to 100+ residents above
Gelato-go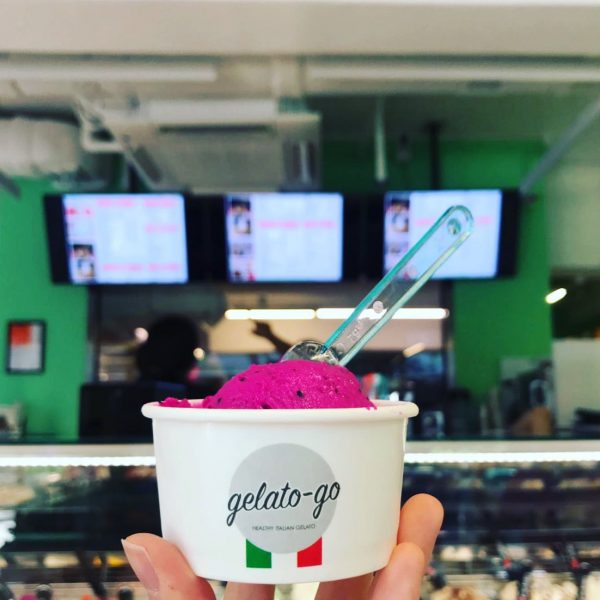 G/F Gelato-go
As one of the fastest growing Artisanal Gelato brand in the US, Gelato-go has been operating in 14 locations between Florida and California, they opened their first-ever shop on the ground floor at The Nate in Hong Kong.
They make their own Gelato base daily with fresh ingredients.
Address: 174 Nathan Road, Tsim Sha Tsui
Pacific Coffee
Pacific Coffee starts brewing on our G/F at The Nate.
Pacific Coffee is now opened in Tsim Sha Tsui! With its cozy design, the new store is the perfect place to relax and unwind on any day.
Opening Hours: ‪Mon – Sun & PH: 8am – 10pm
Address: Shop 2, G/F, The Nate, 176 Nathan Road, Tsim Sha Tsui, Kowloon
TAPAS & YAKINIKU
Tapa & Yakiniku restaurant is coming soon this summer 2020! Stay tuned for The Nate 2/F!
Bali Town
We are thrilled to welcome Bali Town to The Nate 3/F retail podium, which will open in November! The restaurant was started in 1975, and serves authentic Indonesian cuisine.
Known by many Hong Kongers, Bali Town will launch at The Nate with a new modern design and branding but with the same authentic culinary traditions of Indonesia. If you're on the hunt for the best new Indonesian restaurant in Hong Kong, then Bali Town is the right place to be! We are very excited to see them open.
Naturally Good & Naturally Choice Cafe
Selected as one of the Top 50 organic retailers in Hong Kong, Naturally Good focuses on providing healthy food and groceries from New Zealand.
At their cafe, they will brewing some awesome coffee and will also provide a series of signature ice cream flavours and drinks as well!
Events
Events
The Nate is not just a place to stay only, we also want you to enjoy living with us. We curate various events for our residents to participate.